Large Orifice Pressure Relief Valve
Engineered to provide high quality, dependable overpressure protection for air, gas, vapor and steam applications.
Large Orifice Pressure Relief Valve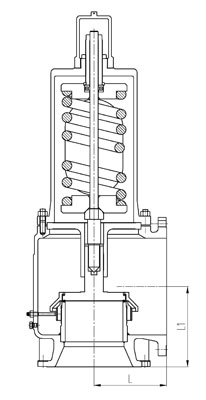 Features & Benefits:
Broadest product offering in the industry.
Nine sizes available.
Reduced installation and labor costs
(1 valve versus multiple smaller valves).
Fewer discharge lines.
Fewer inlet connections.
Reduced maintenance cost.
Fatigue resistant bellow material.
Technical data

Sizes : 10" V 14" to 20" BB2 24"

Orifices : V thought BB2
Inlet Rating : 300 lbs. ANSI
Temperature Range : -20°F to +450°F

Welcome to our website! Please send your words at any time in the following form and ask us, we will contact you and provide you with the corresponding service as soon as possible. Please write in English.